Estimated read time: 2-3
minutes
SALT LAKE CITY — Utah Jazz center Walker Kessler will miss at least another week with a sprained elbow.
There is some good news, though, the second-year rim protector has been cleared to begin basketball activity again. Kessler will begin working in two-on-two settings and then ramp up there.
"I'm excited to get back out there but don't want to skimp out on any of the treatment," Kessler said Monday.
Kessler sprained the ulnar collateral ligament in his left elbow during the first game of the season when his arm was tangled up with Sacramento Kings center Damontas Sabonis. He tried to play through it, but after some pain-filled — and uncharacteristically unproductive — games, an MRI was done on the elbow, which revealed the sprain.
"I don't believe in excuses at any point," Kessler said. "Obviously, I didn't have a great start, but I'm definitely feeling a lot better about my situation now."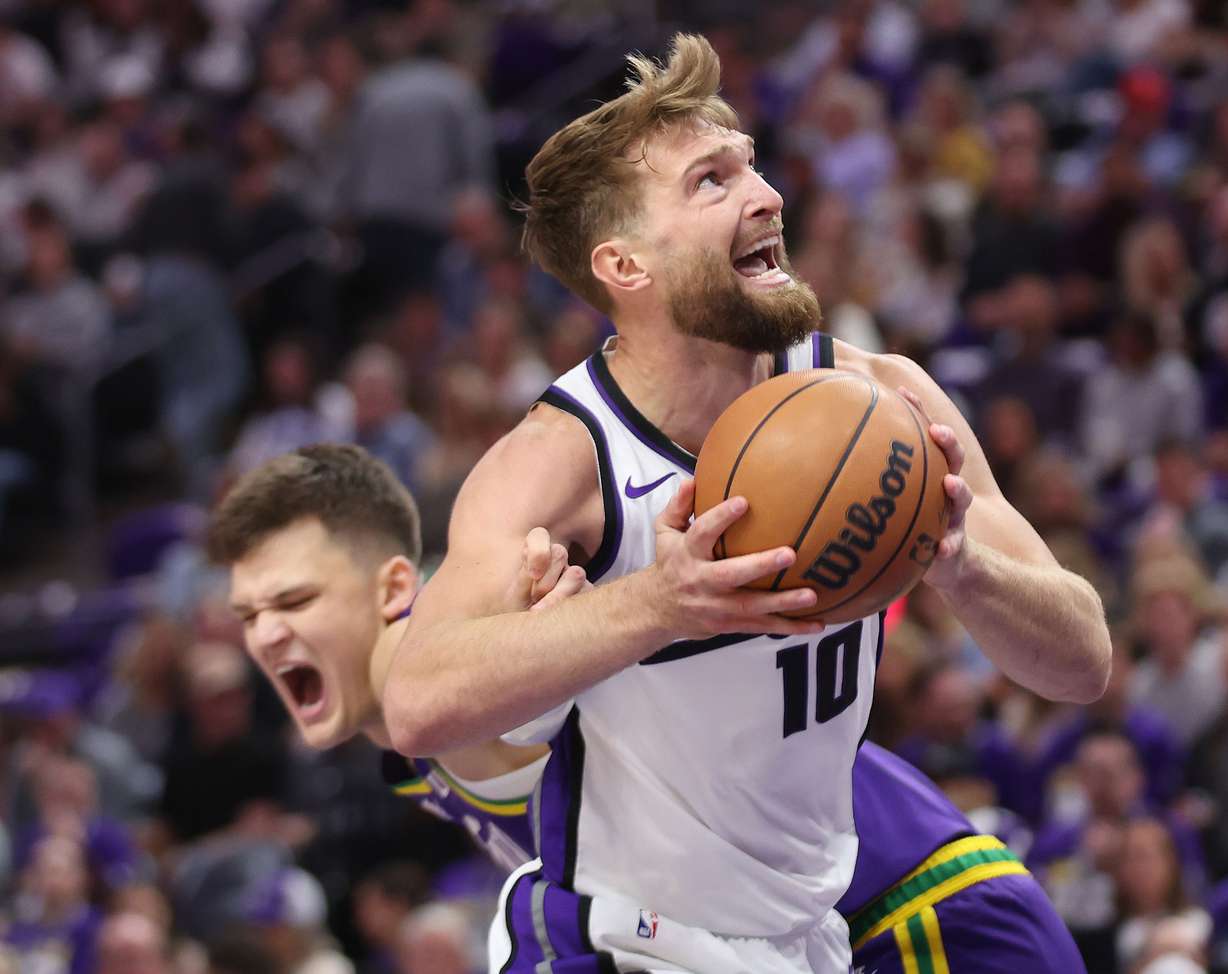 He said his poor start has only heightened his desire to return to the court as quickly as possible.
"Having a bad taste in your mouth about a bad start is no fun, but excited to go back out there and really just get after it again," Kessler said.
The Jazz have gone 2-3 without Kessler, but have mostly looked like a better team in recent games. Kessler has noticed that, and is eager to add to an improving group.
"We're a lot better than what our record shows, and I think that throughout the season that'll continue to be apparent," Kessler said. "Specifically what I think that I can do better when I get back to playing, obviously, I think that getting back to what I was last year, just with my shot blocking ability. … Just excited to provide that level of interior defense when I get back."
×
Most recent Utah Jazz stories
More stories you may be interested in